Partners In Your ForeverHome Journey
When envisioning your ForeverHome, you're embarking on an exciting journey that requires a trusted team of professionals to guide and support you every step of the way. At our core, we believe in collaboration and the power of a close-knit network. As you embark on this transformative journey, you'll find yourself in the capable hands of experts, each playing a crucial role in bringing your future home to life.
Architects: Visionaries who breathe life into your dreams, architects are the creative force behind your ForeverHome, shaping spaces that reflect your unique lifestyle and aspirations.
Occupational Therapists: Experts in enhancing the functionality and accessibility of your living spaces, occupational therapists ensure that your ForeverHome is not just beautiful but also perfectly tailored to your needs.
Planners: Masters of organisation and efficiency, planners help navigate the complexities of the building process, ensuring that every detail aligns seamlessly with your vision.
Sustainability Advisors:  These consultants play a crucial role in ensuring that construction and design projects are carried out with a focus on minimising their environmental impact, conserving resources, and promoting long-term sustainability.
Financial Advisors: Your financial partners in this journey, they provide invaluable guidance to make your dream home a reality, all while keeping your budget in check.
Topographical Survey Partners: Mapping the way forward, our survey partners provide the foundation for your forever home's design and construction, ensuring precision in every aspect.
Building Regulations Experts: Navigating the legal and regulatory landscape, our experts ensure that your Foreverhome meets all necessary codes and standards, guaranteeing safety and compliance.
Interior Designers: Adding the finishing touches that transform your house into a home, interior designers infuse your spaces with style, functionality, and the warmth that makes it uniquely yours.
Approved Manufacturers/Suppliers: Our carefully selected network of manufacturers and suppliers provides you with access to top-quality materials and products, ensuring that your forever home is built to last, suit your needs and exceed your expectations.
What sets us apart is our network of professionals who collaborate seamlessly helping you achieve your ForeverHome providing trust, expertise, and unwavering support.
Our network will be visible soon. You will be able to connect with and book those that best suit your ForeverHome needs alongside the support from our team.
Partners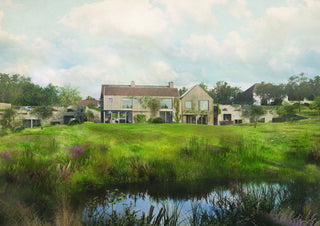 Name: Barefoot Architects, Location: Bristol and Devon, Size of team: 10-15, Established: 2016, Favourite Project: Corten House, Image: Foreverhome